1-on-1 sessions with sylvie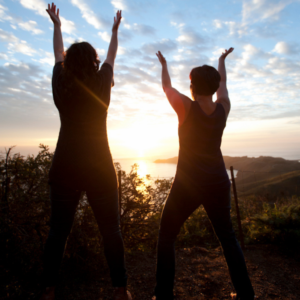 Private sessions with Sylvie Minot are available for those interested in exploring in-depth movement individually.
Sylvie tracks the body and follows its lead. While the body holds onto stories that may no longer serve us, it also holds resources.
In these sessions, you can bring awareness to patterns that manifest themselves in the body and appear in various aspects of everyday life.
Move with and through the stuck places. Sylvie also helps people move through challenges that stand in the way of their life path.
Practices that can be incorporated in the session, depending on the individual:
Recovery
Spiritual Direction
Dreams
Ancestor Work
5Rhythms
Voice Dialogue
Sound
Imagery
Archetypes/Sacred Contracts
Typically, sessions are 90 minutes per session. The minimum recommended number of sessions is three to five. Each session is $225.00 with a sliding scale available.
Single sessions are not encouraged but will be considered by Sylvie for approval on a case-by-case basis. Single sessions are $250.00. Contact Sylvie at [email protected].
schedule a free consultation
small group sessions (2 – 4 people)
Involves work similar to 1:1 sessions.
Each individual experiences their unique process while also receiving the support of others and dealing with whatever social interactions bring up.
The length of sessions depends on how many are in the group.
The cost for group sessions varies based on the size and length of sessions. 
Interested parties can contact Sylvie at [email protected]
consultations
Consultations are for movement facilitators and professionals who want to use movement more profoundly with their students or clients.
Sessions consist of:
Seeing movement and energy patterns in the body.
Meeting people where they are with movement and energy.
Attuning and guiding.
These can be in-person, in-studio, phone, Zoom, or Skype.
Cost ranges from $150 – $175/hour
Interested parties can contact Sylvie at [email protected]
book an individual session